Rio Grande Club Membership - Making Mountain Memories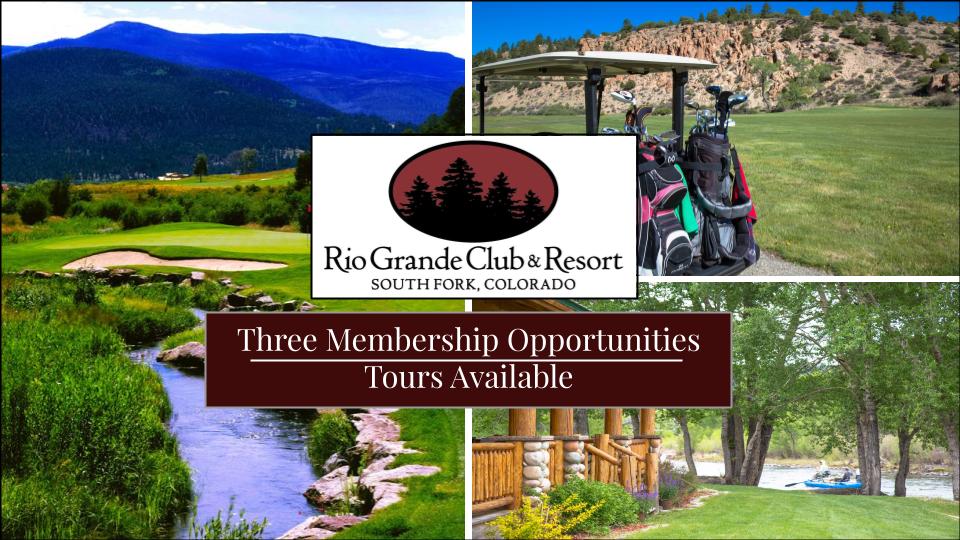 The Rio Grande Club & Resort offers several membership opportunities, allowing the prefect choice based on your personal interests, whether its golf, fly-fishing, dining, social activities or outdoor sports. The club proudly highlights the unique beauty of Southern Colorado with each member benefit. Our golf course was designed to flow with the area's natural waterways, volcanic rock formations, native flora and surrounding national forest. Our private access to more than a mile of Gold Medal Fishing on the Rio Grande offers the thrill of the catch with the calming solitude found only in nature. Our social activities embrace the surrounding nature—from our annnual bird and wildflower golf cart outings to our wine tastings, parties and other events enhanced by stunning mountain vistas from every window of our Clubhouse.
Please take a few minutes to watch our YouTube video featuring recent member highlights: https://www.youtube.com/watch?reload=9&v=cU1U4d9p0BE
For more information about the Rio Grande Club 's Membership Plans, please fill out the form below or contact us directly at 719-873-1995.
~ We welcome you and your family for a private tour ~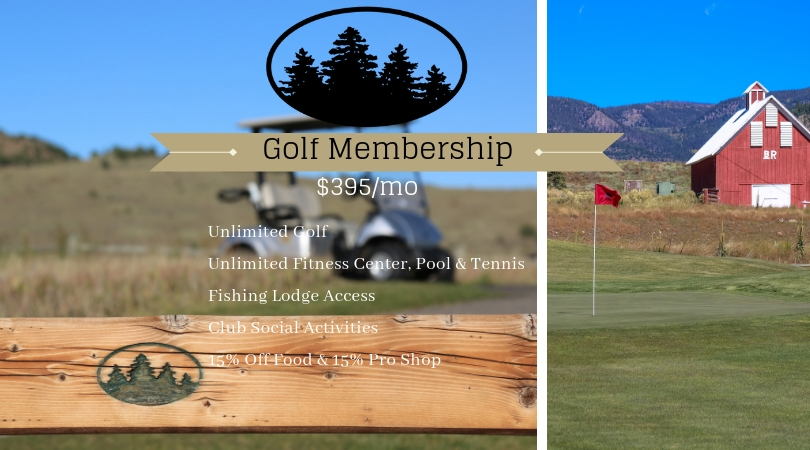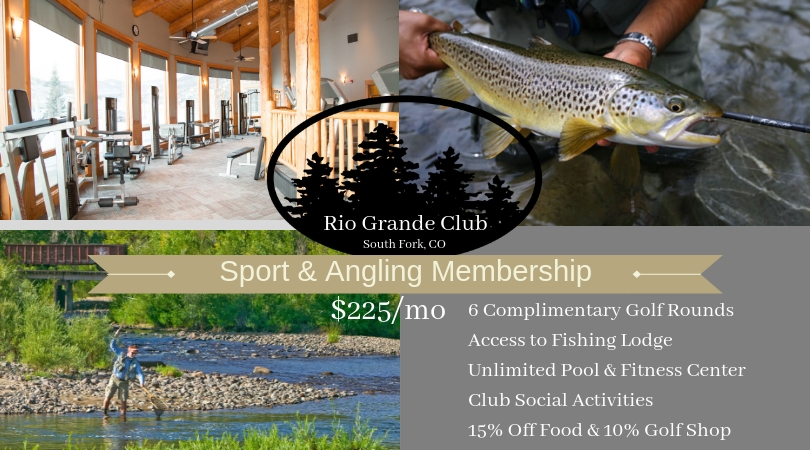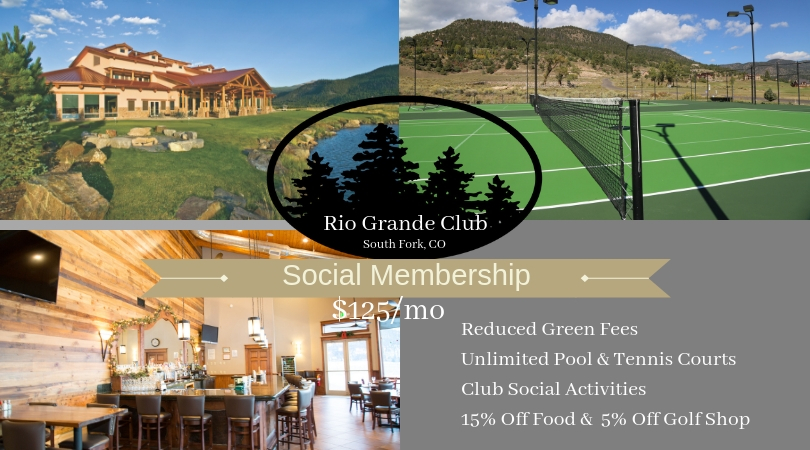 Request Membership Information