TWO RESTAURANTS OPEN TO THE PUBLIC
The Rio Grande Club & Resort offers two restaurants―open for the public to enjoy the views of South Fork, the Rocky Mountains and our award-winning 18-hole golf course. The culinary experience here is paralleled only by the awe-inspiring surroundings.
Our menu combines Old World tradition, all-natural ingredients and a progressive American culinary style to satisfy a diversity of palates. Our steaks are hand cut from the finest beef; we use organic poultry and produce whenever available; and our sauces, stocks and breads are made fresh in our kitchen from the finest ingredients. Our kitchen takes a dedicated approach to provide consistency in our dishes, while being flexible and innovative in creating unique entrees and accommodating special requests. Our wine list offers a carefully-selected variety of national and international wines that encompass choices from Wine Spectator's "Top 100" list, well-known favorites and elegant treasures to surprise your palate.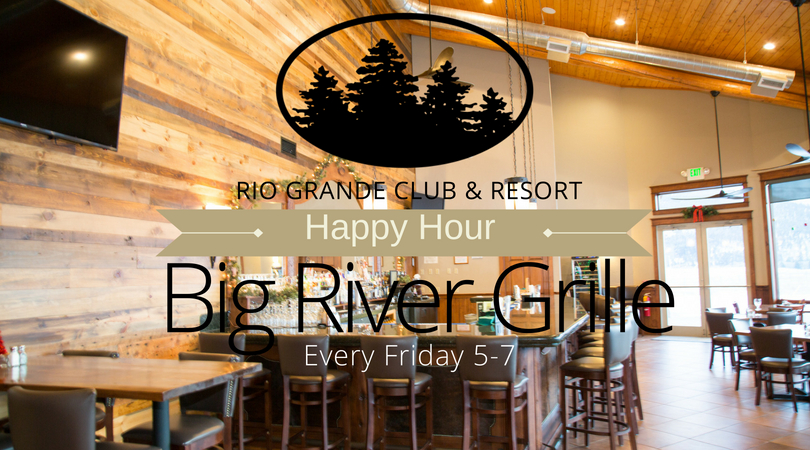 Big River Grille ... stop by and be refreshed.
The Big River Grille overlooks the 18th hole's mountainous backdrop and reflective pond, making it the perfect place to start and finish your day of golf and other activities. Lunch items include fresh salads, homemade soups, hearty sandwiches and juicy burgers offering your choice of toppings. Enjoy your meal outside on the patio with an icy cold beer or other beverage of choice while taking in the surrounding vistas and fresh mountain air.

Consider yourself invited to RGC's happy hour held every Friday from 5 - 7 pm. Great for golfers and non-golfers alike. Members can enjoy a spread of complimentary appetizers and non-members can partake for $10. Enjoy the views, relaxed atmosphere, a cocktail or two―and some friendly faces.
Big River Grille Lunch Service
Lunch served daily
11 - 5 pm
"At the Turn" Golfers Lunch Menu
Timbers Restaurant - Open to the Public
Dinner Service
Dinner service available in the Timbers Restaurant daily, except Tuesday & Sunday evenings
5 - 8 pm
Dinner Menu
Timbers Restaurant - Open to the Public
Sunday Brunch
10 - 1 pm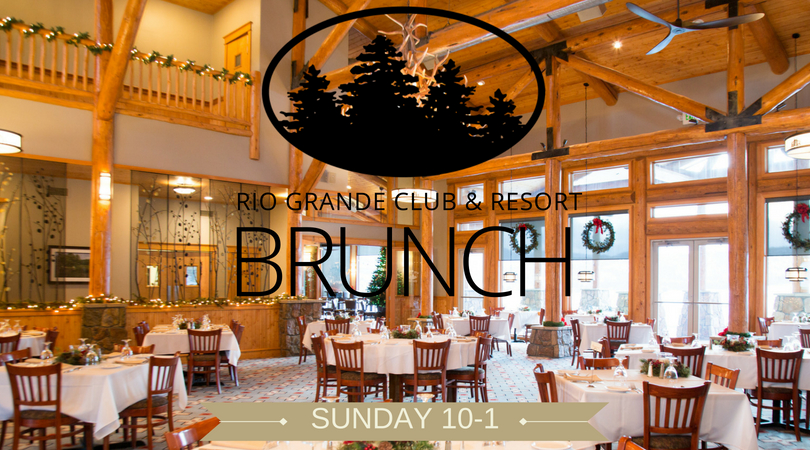 Friday Happy Hour
- Open to the Public -
Join us every Friday for happy hour in the Big River Grille from 5 - 7 pm.
Members can enjoy the complimentary appetizer spread, and non-members may also partake for $10.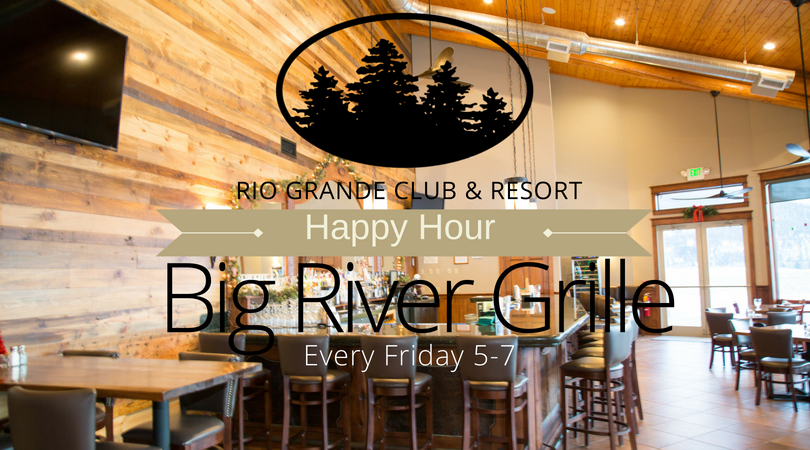 Thursday Pizza Night
Join us in the Big River Grille for pizza night on Thursdays from 5-8 pm.